Haru Invest is a cryptocurreny investment platform. They generate yield by trading, including arbitrage trading and spread trading. Haru will pay users interest rate for depositing cryptocurrencies that they need for their trading strategies.
As a new user, make sure to sign up with a referral link to earn more! Using our referral link, you'll earn an additional 0.2% interest!
Make sure to add our Haru Invest referral code: extracrypto when signing up. You can click this referral link to automatically apply our referral code on sign-up.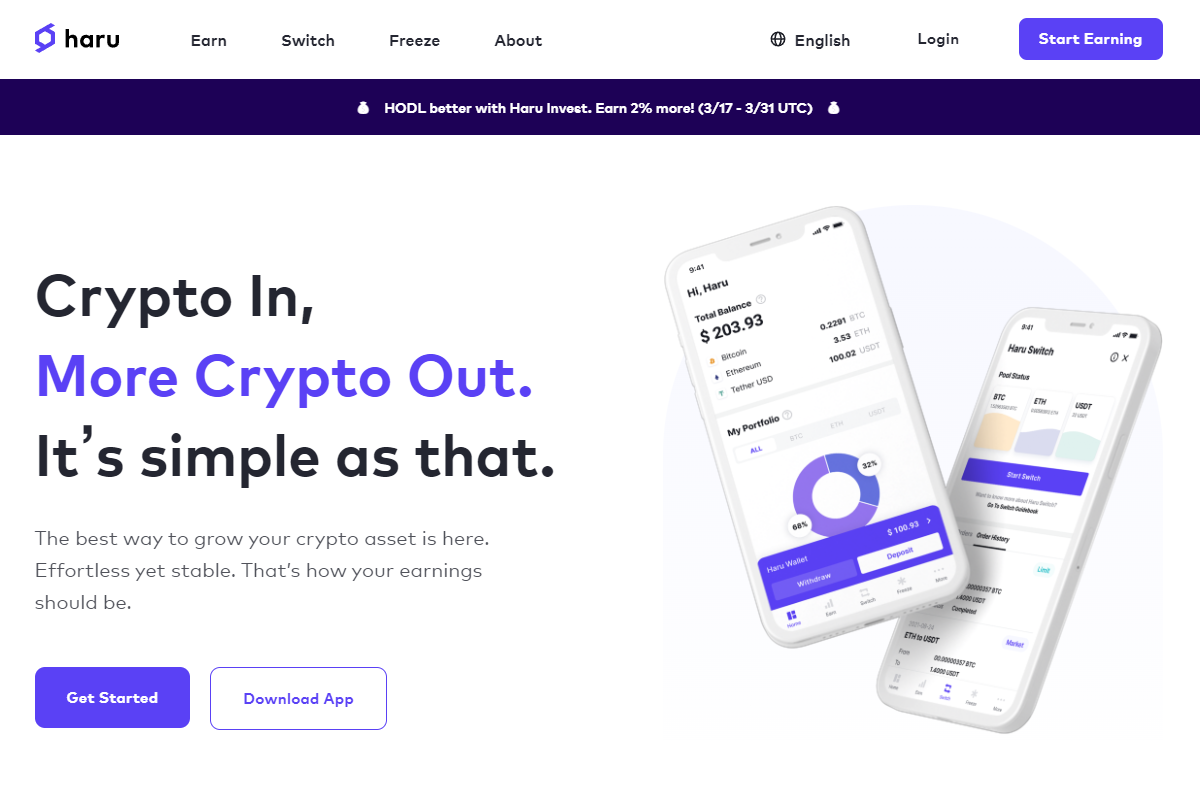 How to use Haru Invest referral code: extracrypto
Here are the full steps you need to follow to make sure you'll get paid the additional 0.2% interest.
Sign up with a referral link. Click here to use our referral link and automatically apply our Haru Invest referral code: extracrypto.
The sign-up form should show that the code is successfully is applied. It'll also show that this means you'll get a higher interest rate:

Verify your identity to complete the KYC procedure.
Deposit and hold any amount of the supported cryptocurrencies into your Haru wallet. If you want to use 'Earn Plus', you'll need to move your coins into your Earn Plus account after depositing.
Haru Invest currently supports 3 different cryptocurrencies:  Bitcoin (BTC),  Ethereum (ETH), and  Tether (USDT).
Automatically receive an additonal 0.2% interest on your coins every time it's paid! The additional 0.2% interest bonus will never expire.
That's it!
About Haru Invest
Haru Invest is a cryptocurrency investment platform, and allows you to earn interest on your cryptocurrencies. They're based in Singapore, and have been in business since 2019.
They've currently got 3 cryptocurrencies available to earn interest on.
If you want to compare the interest rates provided by Haru with those provided by other platforms, check out our crypto interest rate comparison table.