Inlock is a cryptocurrency lending platform. At Inlock, you can earn interest on your cryptocurrencies for lending them out, or put up your cryptocurrency as collateral to get a loan.
As a new user, you can currently get $20-300 in Bitcoin as a sign-up bonus for joining Inlock.io with a referral link (click here to use ours).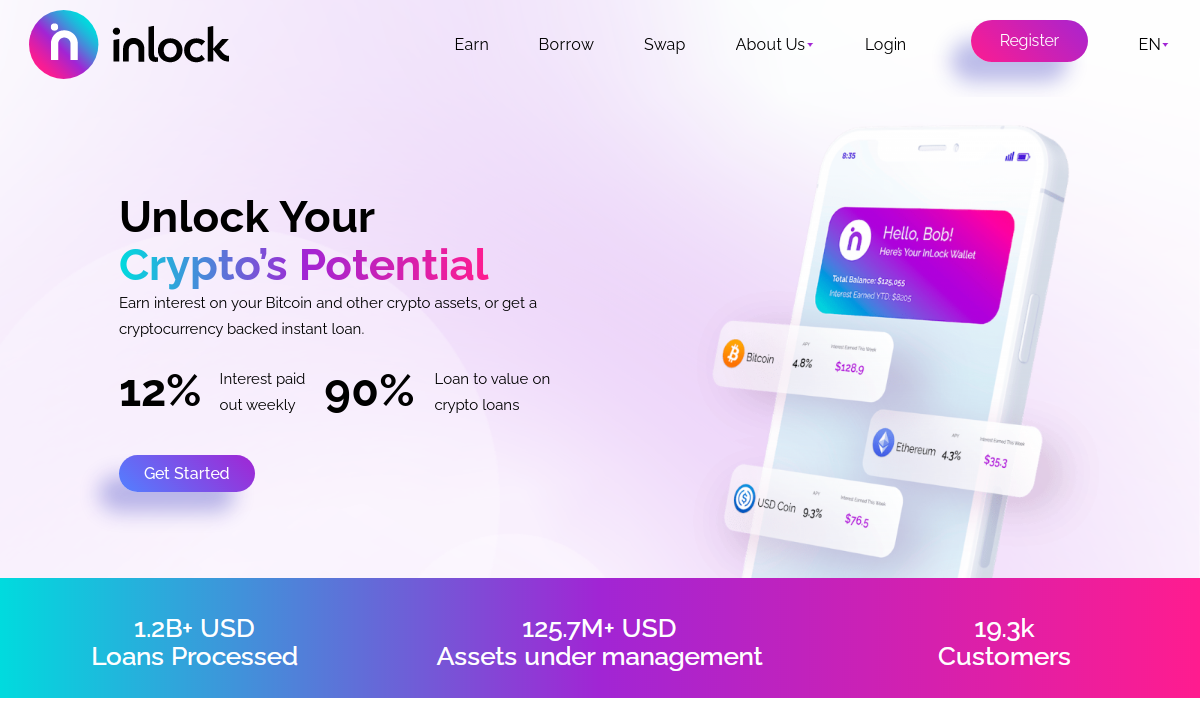 Steps to get your Inlock sign-up bonus!
Here are the full steps you need to follow to make sure you'll get your Bitcoin sign-up bonus:
Sign up with a referral link or referral code. If you're on desktop, click here to automatically apply our referral code. If you sign up using the Inlock app, you'll be asked for a 'Pioneer code', which is what Inlock calls their referral codes. To apply our code, manually add our Inlock Pioneer code: JyzX5SiXvV in the app.
Finish setting up your account, and complete the KYC procedure.
Make crypto deposits to Inlock within 30 days of your registration date, worth at least $50, to qualify for a sign-up bonus. The total value of your crypto deposits after 30 days will determine the value of your reward in Bitcoin:

Maintain your deposited crypto balance for 90 more days. At the end of the 90-day period, you'll receive your reward!
That's it! Your account will automatically be credited $20-$300 in

 Bitcoin (BTC), as valued on the date of the bonus payout. You'll also earn interest on all of the deposited crypto from the moment it's in your Inlock account.
About Inlock.com
Inlock is a cryptocurrency lending platforms, and allows you to earn interest on your cryptocurrencies. Inlock is based in Hungary, and was founded in 2018.
They've got over 15 cryptocurrencies available to earn interest on, and generate yield for these cryptocurrencies both from lending and staking.
If you want to compare Inlock's interest rates with those provided by other crypto lending platforms, check out our crypto interest rate comparison table.