Tap.global is a new crypto investment and payment app. As of writing, Tap is only available in the UK and EU.
Tap allows you to deposit money to buy crypto, and get a Tap creditcard. This card allows you to pay either in cash or crypto. You'll instantly get a virtual card in your app, but can also order a free physical card to use anywhere.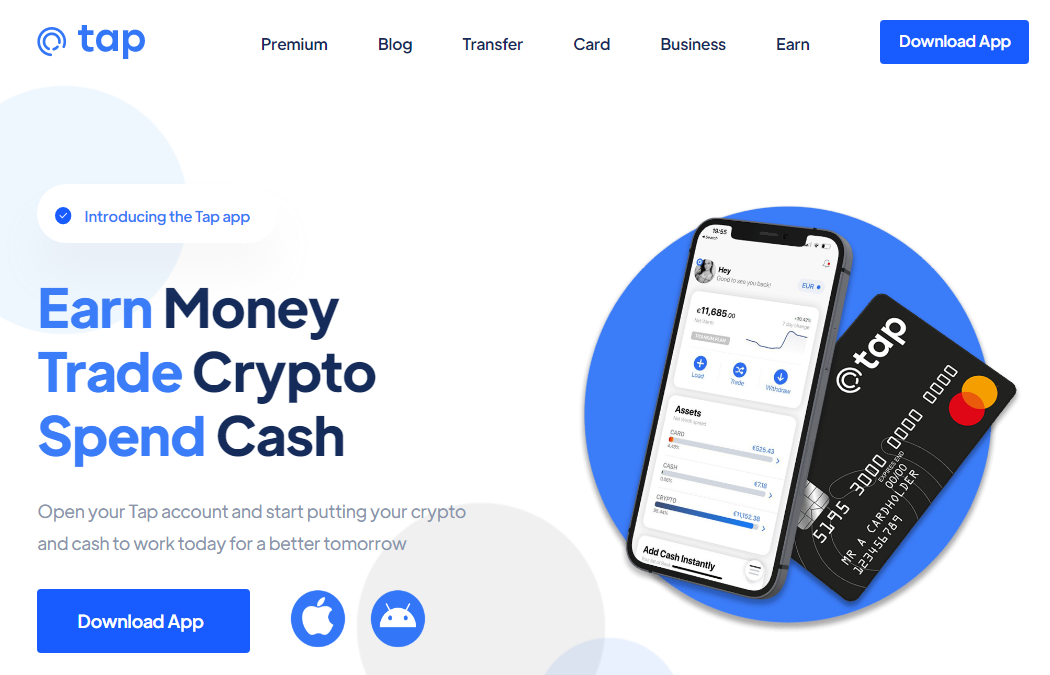 Tap currently has a referral sign-up bonus ongoing, which means you'll get a free €6 / £5 worth of Bitcoin when signing up.
Steps to get your Tap.global sign-up bonus
Here are the steps to get your free Bitcoin sign-up bonus:
Use a referral link to sign (click here for ours), and download the app.
Create your Tap account, and make sure to referral code: TNG-348-811-BDFA
Verify your identity by completing the KYC procedure. It can take a few few days to get approved.
Once you've passed KYC, your account will instantly be credited €6 / £5 in Bitcoin (BTC)!
That's all! Now you can spend the Bitcoin, trade it for other cryptocurrencies or fiat, send it to other tap users (for free), or send/withdraw it to any other crypto address.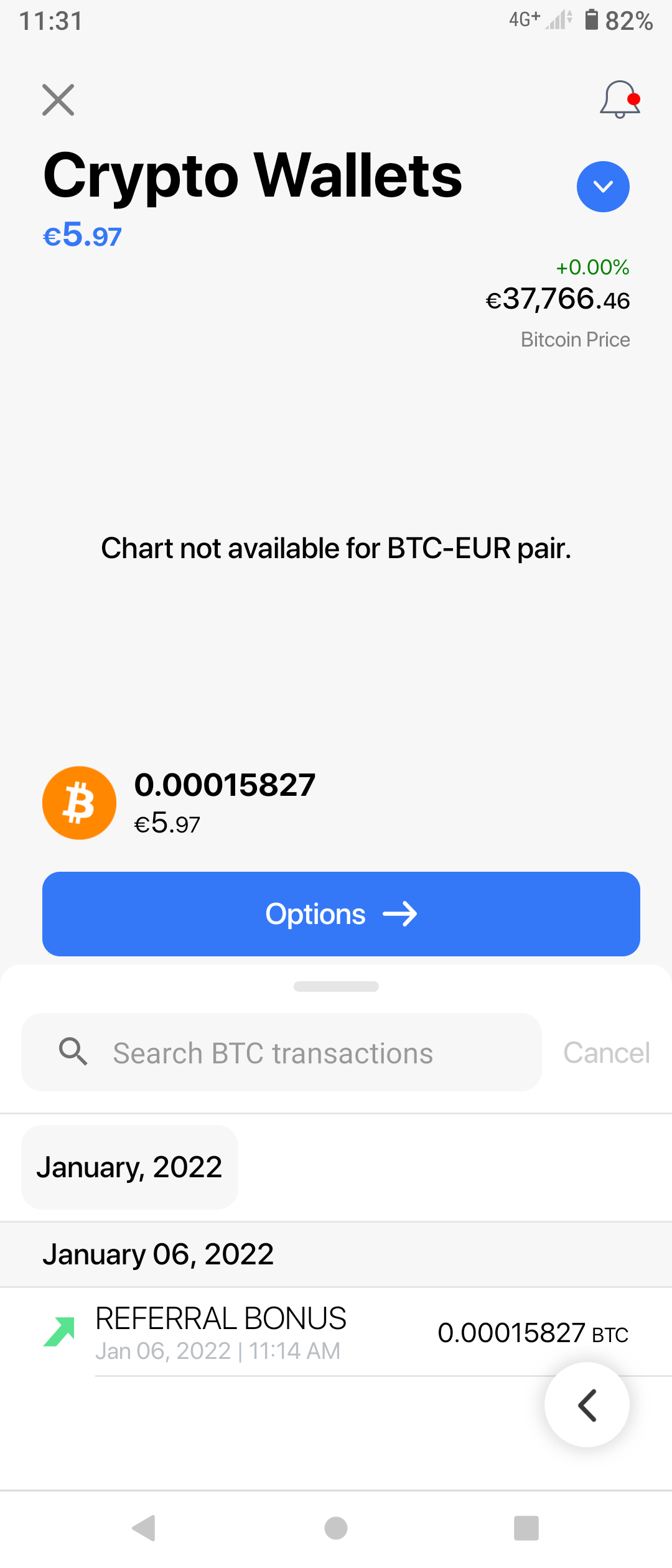 About Tap.global
Tap is an app that allows you to buy and sell crypto, and make payments using both crypto and fiat using the Tap Mastercard. Once you've signed up, you can order the card for free (delivery is also free). There are no annual fees for using the card.
Tap also has a 'Earn Vault' coming soon, which allows you to earn interest on

 Bitcoin (BTC),

 Ethereum (ETH),

 Litecoin (LTC), and on your fiat deposits (EUR, GBP, and USD).
They currently lists a 2.5% APY for BTC, 4.5% for ETH, 3% for LTC, and 8% for fiat!