Revolut is a payment and investing app, that allows you to buy both stocks and crypto. As of April 2023, Revolut has a new learn & earn opportunity, that allows you to earn €1.50 in

 Avalanche (AVAX) for learning about Avalanche.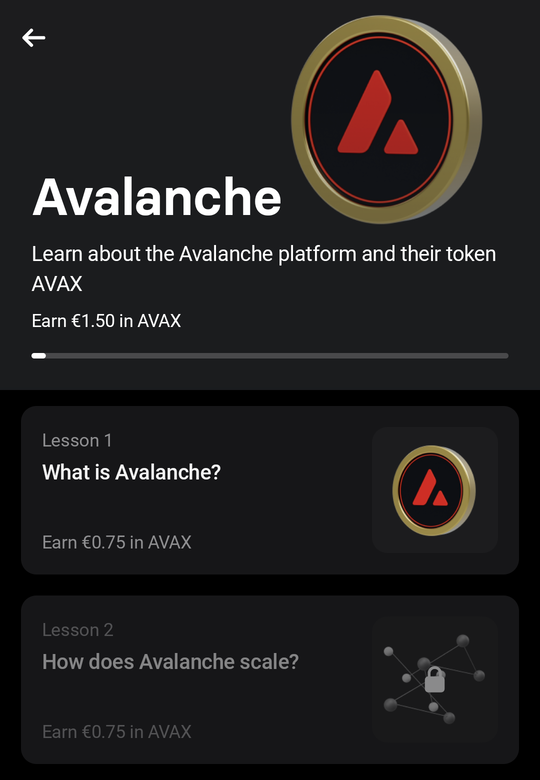 You can find the Avalanche course by going into the app, clicking 'crypto', and scrolling down.
The Avalanche course consists of 2 'lessons', each with 3 quiz questions. If you answer all of the questions correctly, you'll earn €0.75 worth of AVAX per lesson. With 2 lessons total, that means you'll earn a total of €1.50 in AVAX.
Revolut Learn & earn AVAX: all quiz questions and answers!
To make sure you'll quickly earn the full €1.50 in Avalanche (AVAX), you'll find all of the quiz questions and answers below.
Lesson 1: What is Avalanche?
What is Avalanche's native token?
AVAX
Which is true about the Avalanche Consensus Protocol?
The Avalanche Consensus Protocol uses less energy than other blockchains
Which of these is a requirement to be an Avalanche validator?
Stake at least 2,000 AVAX tokens
Lesson 2: How does Avalanche scale?
What does Avalanche use to improve transaction speed?
Subnets
Why are Subnet's membership options useful for financial services companies?
They can support compliance requirements
 Which of the following is a benefit of Subnets for users, long-term?
More affordable gas fees
That's all! You'll instantly earn €1.50 in 1INCH per lesson for correctly answering all three quiz questions per lesson.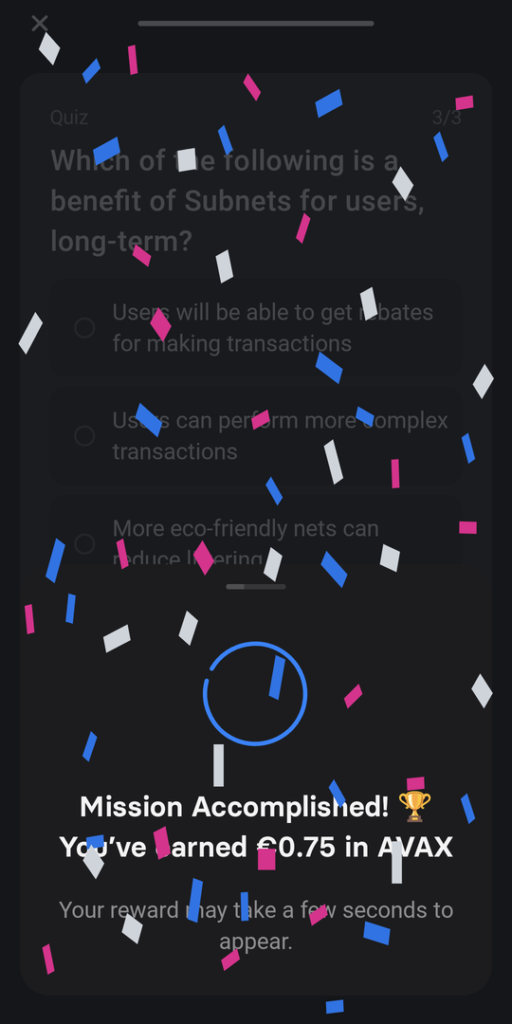 Revolut doesn't allow you to stake your AVAX, and you currently also can't withdraw the 1INCH to another wallet to earn interest on your AVAX from staking.
However, you can sell the AVAX and instantly receive Euro's or GBP in your Revolut account, which you can withdraw to your bank account or spend from Revolut directly.