Bottlepay.com is a crypto wallet and payment app. You can use it to buy Bitcoin, and send it to any address. A unique feature is that Bottlepay supports the Bitcoin Lightning Network, which makes transactions faster and drastically lowers transaction fees!
They're currently running a referral promotion that allows you to get €5 in free Bitcoin! To get the sign-up bonus, you'll have to sign up with a referral link, and buy at least €10 worth of Bitcoin!
Note that Bottlepay is currenlty (as of April 2022) only available in the EU and UK. If you're in the UK, the sign-up bonus is £5 in Bitcoin.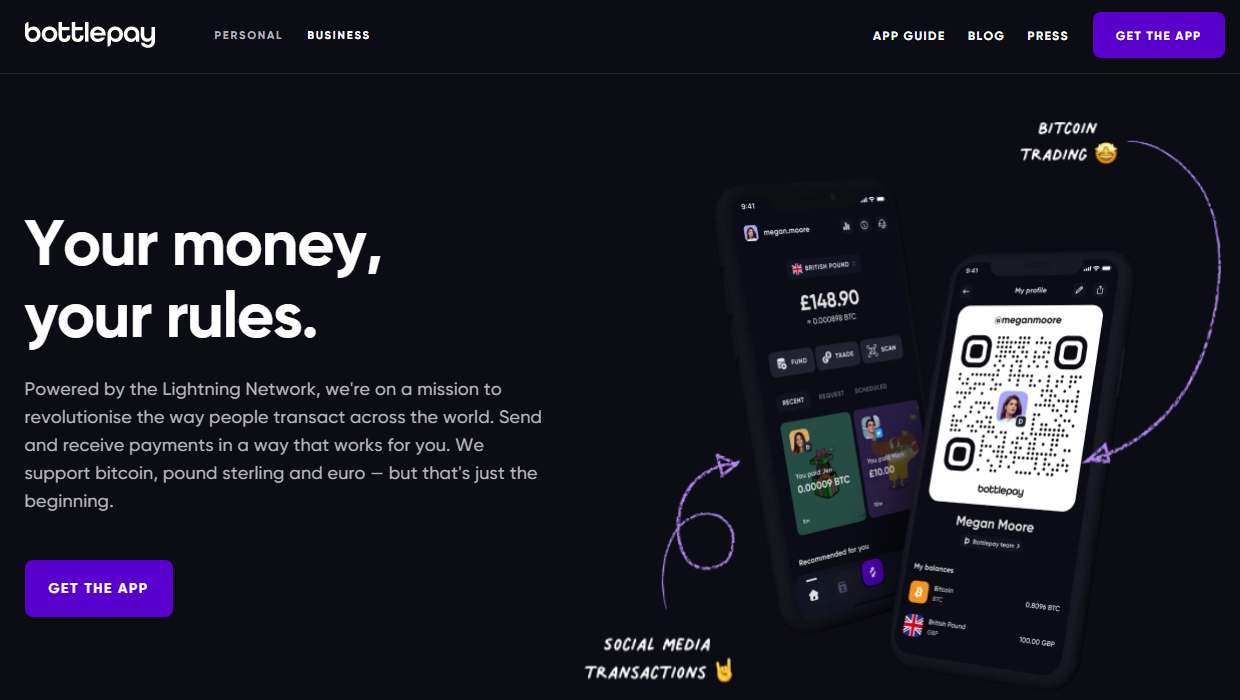 Steps to get your Bottlepay sign-up bonus!
Here are the exact steps to get your Bitpanda sign-up bonus:
Sign up with a referral link. Click here to our referral link. Make sure you add the Bottlepay referral code: O7YJFS2TOI – when creating your account, or you won't get the bonus!
Verify your account by completing the KYC procedure. Your identity will be verified in a few minutes.

Make a deposit of over €10 (or £10 if you're in the UK) to Bottlepay from your bank account. Using SEPA, it can take a few hours for the deposit to arrive. 

The Bottlepay app will notify you when your deposit has arrived.

Once your fiat deposit has arrived, buy €10 or more in Bitcoin.
Done! You'll now instantly get another €5 of free Bitcoin as a bonus!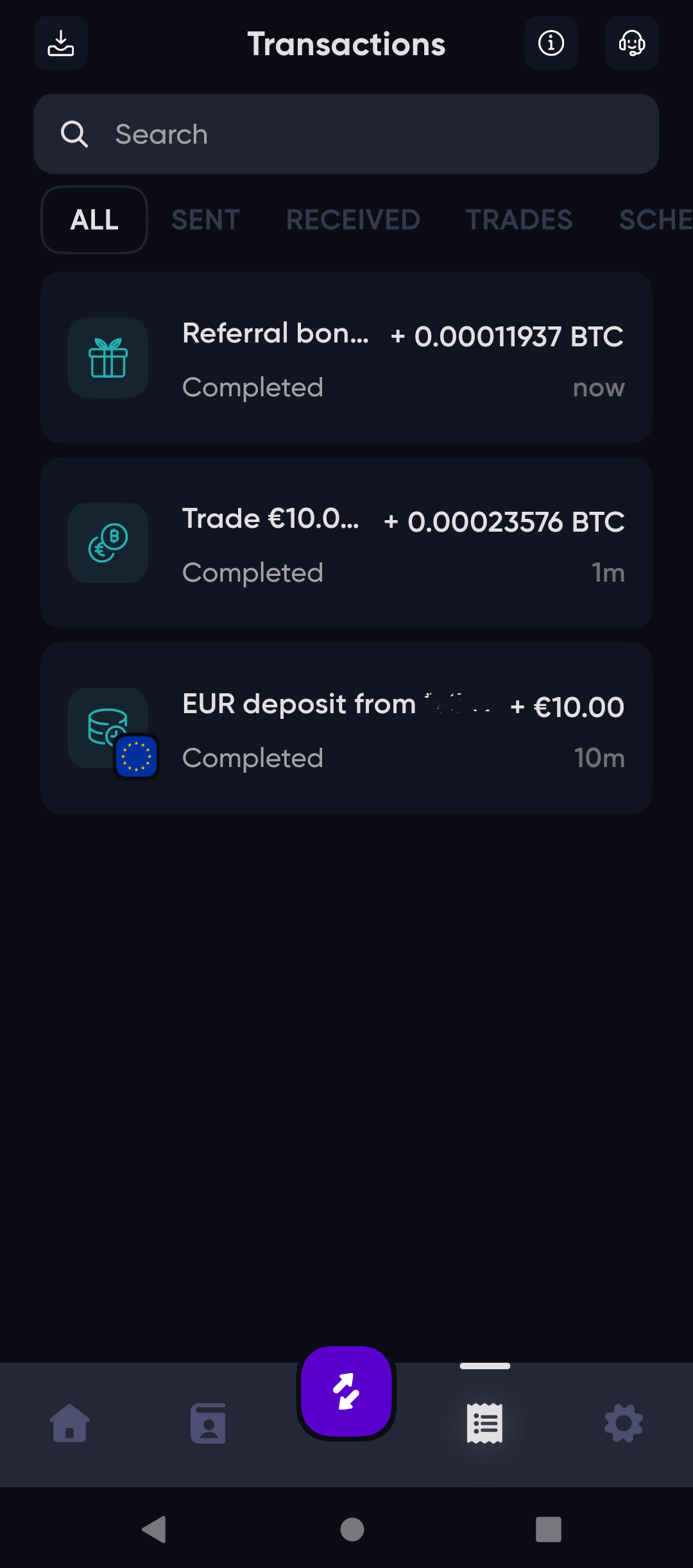 You can now send your Bitcoin to any address you'd like. Bottlepay has really low transaction fees, even if you send it to a non-Lightning Bitcoin address. When we tried to send Bitcoin to a non-lightning address, the transaction fees were just €0.66!
Bottlepay also allows you to withdraw small amounts of money directly to your bank account. So you could also just withdraw the €15 to your bank account if you'd like. If you've made a SEPA deposit, the app automatically saves your bank details to the app. If you want to withdraw, you can select this bank account and initiate your withdrawal.
About Bottlepay
Bottlepay is base in the UK, and was founded in 2019. It's now available to users in the UK, as well as the EU. More countries will be added later. If you're not from the UK or EU, you can sign up for their waitlist, and get an e-mail when Bottlepay is available in your country.
Bottlepay only supports one cryptocurrency:

 Bitcoin (BTC). You can buy Bitcoin at Bottlepay with just a 1% trading fee. You can also use Bottlepay to automatically DCA into Bitcoin, and set it to buy at regular intervals.
Another interesting feature is that Bottlepay allows for making payments over social media: Reddit, Twitter, and Discord.
As of writing, it's not possible to earn interest on Bitcoin on Bottlepay.. If you want to earn interest on Bitcoin or other cryptocurrencies from lending or staking, check out our cryptocurrency interest rate comparison table.