Crypterium is a cryptocurrency platform with a wallet, exchange, and a crypto savings account. By putting crypto in your savings account, you'll earn interest on your coins.
As a new user, you can currently get $5 in CRPT for free as a sign-up bonus for joining Crypterium with a referral link (click here to use ours).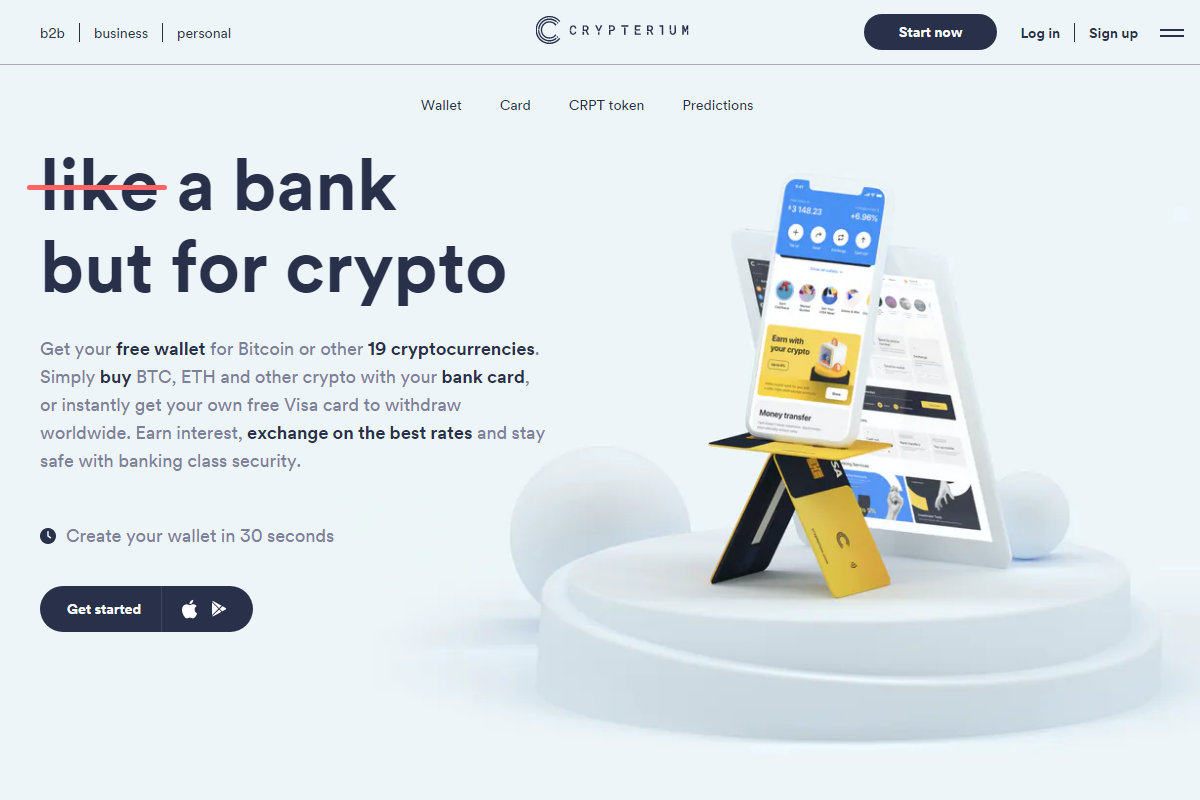 Steps to get your Crypterium sign-up bonus!
Here are the full steps you need to follow to make sure you'll get your Bitcoin sign-up bonus:
Sign up with a referral link. Click here to use our referral link. On sign-up, make sure our Crypterium referral code: ju40a is added.
Verify your identity to start using your Crypterium account.
Make a crypto-fiat transaction worth over €50. Eligible transaction include buying, cashing out, topping up, or loading balance on your Crypterium Card.
Once you've made an eligible transaction, you'll receive your referral bonus!
That's it! Your account will automatically be credited 5 in Crypterium Tokens (CRPT)!
About Crypterium.com
Crypterium is one a cryptocurrency wallet and exchange, that also allows you to earn interest on your cryptocurrencies. They're based in Estonia, and were founded in 2017.
They've got 7 cryptocurrencies available to earn interest on, including

 Bitcoin (BTC),

 Ethereum (ETH), and

 USD Coin (USDC).
Crypterium also has a dedit card available, the Crypterium Visa Debit card. However, there are monthly fees and fees for topping up this card. It also doesn't give you any cashback (crypto-back). Want to find a card that does? Use our crypto rewards card comparison to find the best option available to you.
If you want to compare the interest rates provided by Crypterium with other crypto lending platforms, check out our crypto interest rate comparison table.