Plutus is a company that provides a Visa debit card. You can top up your Plutus card, make payments, and receive between 3% and 8% in Pluton (PLU), as a crypto cashback.
As a new user, you can also get £10 or €10 in PLU as a sign-up bonus if you sign up with a referral link. To use our referral link to sign up, click here.
If you sign up using the app, you can manually add our Plutus referral code: hfxpq6.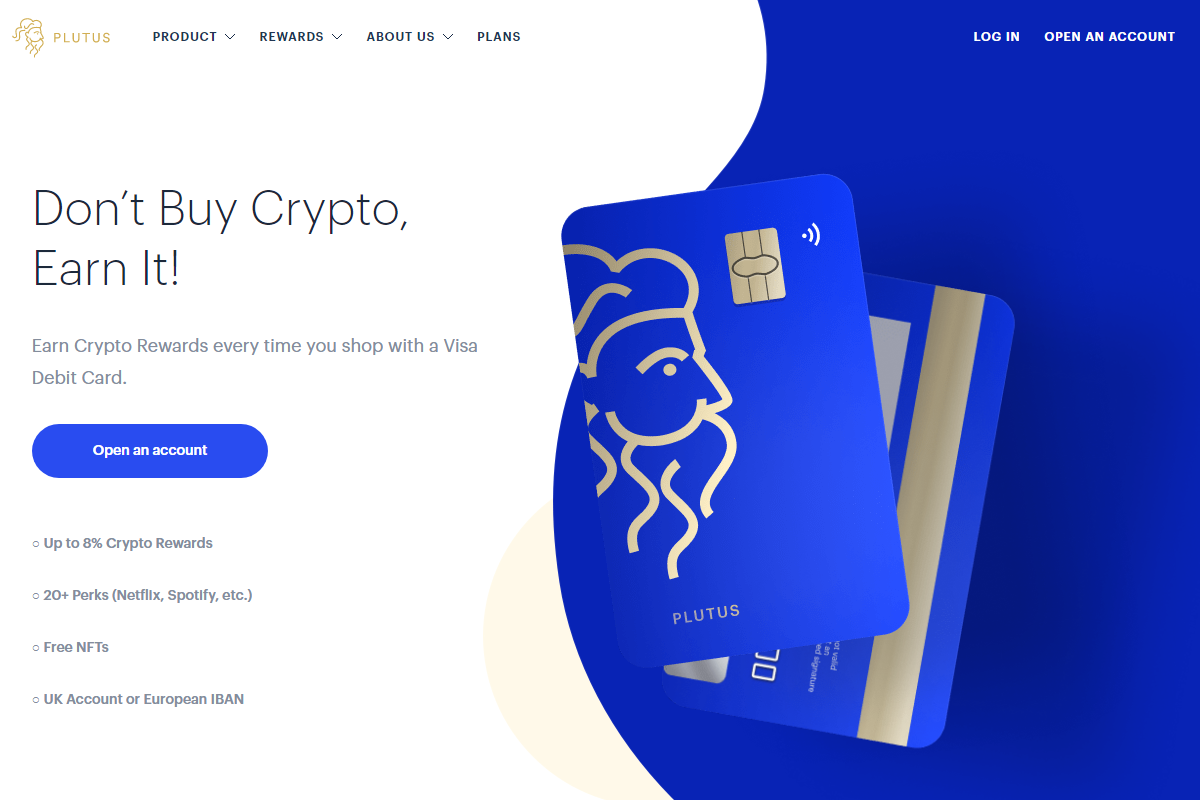 Steps to get your Plutus sign-up bonus!
Here are the full steps you need to follow to make sure you'll get your sign-up bonus:
Make sure you sign up using our Plutus referral link, or add the Plutus referral code: hfxpq6 on sign-up.
Create an account, and verify your identity by passing KYC procedure.
Make a £20 or €20 deposit to your Plutus account within 45 days of creating your account. After this deposit, you can order your Plutus Card.
Wait for your card to arrive in the mail. This can take 1-3 weeks.
Once you've received your card, activate it.
You'll instantly get your PLU bonus: £10 worth of PLU if you're from the UK, or €10 worth of PLU if you're from the EU. You can see it under 'Transactions' > 'Bonus'.
That's all! The bonus in Pluton (PLU) is calculated at the current value on the day of activating your card. The transaction will remain in 'Pending' for 45 days. After that, you'll be free to spend it.
About Plutus.it
Plutus provides a crypto rewards card, that gives you a crypto cashback for all of your payments. You can see how much rewards you can earn using Plutus here.
The base amount is a 3% cashback, as well as 1 'perk'. Every perk is a cashback amount of up to €10 on a specific service, for instance Spotify. This means that you can get a 100% cashback in PLU on your Spotify Premium subscription.
You can get more perks, and a higher cashback, by staking Pluton (PLU). You can also receive more perks by getting a paid Plutus subscription plan. The Plutus 'Starter' plan, which already gives you 1 perk, is free.
If you want to compare the Plutus with other crypto lending platforms, check out our crypto credit & debit reward card comparison table.