If you're familiar with stablecoins, you might've noticed most of them are stable to the US Dollar. You can use these USD stablecoins, even if you're from the United Kingdom.
However, there are a few reasons you might want to earn interest on GBP stablecoins instead. You'll avoid currency-risk, and might avoid unfavorable exchange rates for trading GBP to USD stablecoins.
Apart from that, you might just prefer using a stablecoin pegged to the same currency you use day-to-day, so you'll have a better understanding of how much you're actually earning.
But what GBP stablecoins are out there? And what interest rates can you expect to earn on them? I'll walk you through main options.
Best GBP stablecoin: TrueGBP or TGBP: earn up to 12% APY

TrueGBP is currently the largest GBP stablecoin by market cap. This stablecoin is issued by TrustToken. This stablecoin is pegged 1:1 to GBP, and is fully collateralized. You can view the live attestation by Armino here.
TrueGBP is an ERC-20 token, which means it's available on the Ethereum blockchain. It can be minted or redeemed directly on app.trusttoken.com. For everyday users however, it's easier to buy TGBP on an exchange.
If you want to earn interest on TrueGBP, there are a few options available. As of writing, you can find the highest interest rate on
StableHouse.io, where you'll receive 12% APY on your TrueGBP for balances up to 25.000 TGBP, and 4% on any balance over 25.000 TGBP.
Do note that there's currently a waitlist for joining StableHouse. You'll have to sign up for the waitlist, and wait for an e-mail inviting you to join. Once you've got your invitation, make sure sign up with our StableHouse referral code if you want to receive a sign-up bonus.
Another platform offering interest on TrueGBP is

 Crypto.com. While you can instantly get started earning interest on TGBP here, the main drawback of this platform is that the offered rates are much lower. Crypto.com Earn currently offers only 0.1% interest on TGBP, but you can get 1.60% APR for 3-month terms.
To highest rate you'll find at Crypto.com is 3.00% on your TGBP, but it requires staking over $40.000 in

 Cronos (CRO).
If you want to see all of the latest interest rates on TrueGBP, check out our dedicated

 TrueGBP (TGBP) interest rates page.
Coinloan.io: earn 10.3% interest on deposited GBP (cGBP)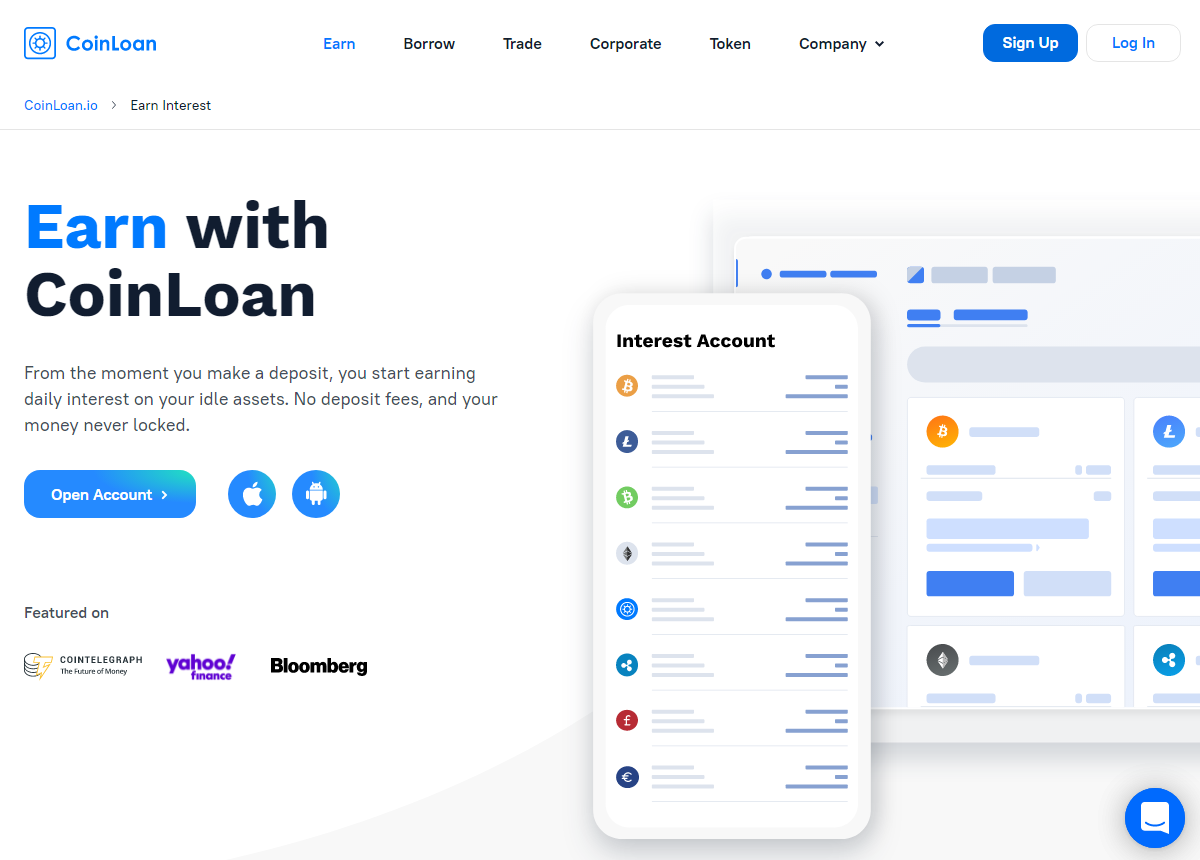 The crypto lending platform

 CoinLoan doesn't only pay interest on deposited crypto, but also on deposited fiat currencies, including GBP deposits.
Note that CoinLoan doesn't generate yield on the GBP itself, but converts deposited GBP to crypto. CoinLoan uses cryptocurrencies in overcollateralized loans, which is how the yield is generated.
CoinLoan guarantees a 1-to-1 conversion of GBP in your CoinLoan account to GBP deposits to your bank account. You can withdraw your GBP to your bank account using SWIFT, with 0% fees.
As of writing, CoinLoan pays 10.30% APY for any GBP you add to your CoinLoan Interest Account. Please note that you can only add amounts over 100 GBP to your CoinLoan Interest Account.
You can increase your interest rate on GBP on CoinLoan by staking CoinLoan's Token, CLT. You can find more information on that here. By staking CLT, you can increase your rate to a maximum of 12.30% APY.
Nexo.io: earn up to 12% on GBP deposits (GBPx)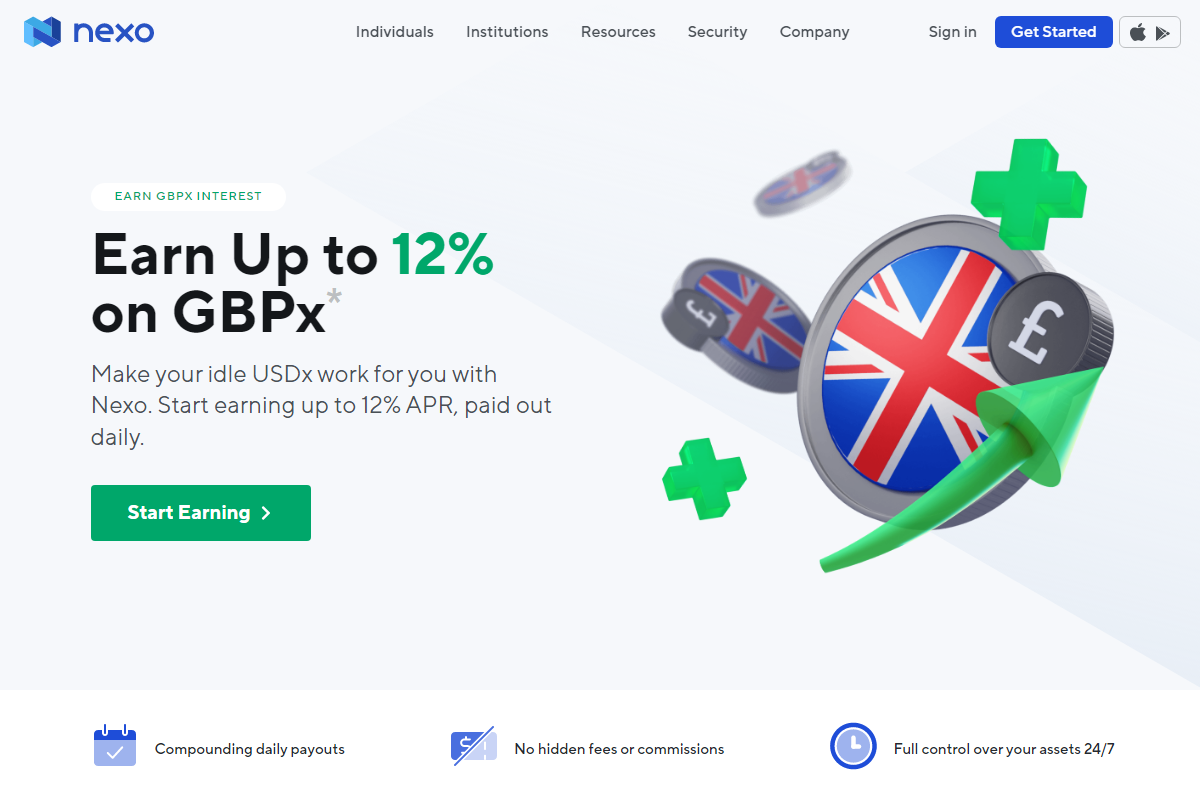 Nexo.io is one of the largest crypto lending platforms. At

 Nexo.io, you earn interest on deposited GBP.
Nexo calls this GBPx, which means your deposited GBP isn't necessarily kept in Pound Sterling, but a 1-to-1 conversion to GBP is guaranteed.
This is the fine print that Nexo uses to explain their process:
"After successfully topping up GBP, we automatically exchange the amount's equivalent to GBPx with a guaranteed 1-to-1 conversion rate. You earn up to 12% annual interest on your GBPx which is secured at all times by asset-backed portfolios of overcollateralized loans. Upon a withdrawal request, the GBP equivalent of GBPx is automatically exchanged at the guaranteed 1-to-1 conversion rate and we send the GBP back to you."
Currently, Nexo's interest rates on GBPx start at 4% for flexible terms, which means you can withdraw any time. If you fixed terms, and hold over 10% of your Nexo account balance in

 Nexo Token (NEXO), you can earn up to 12% APR on GBPx.
Wirex X-account: earn 4% or more on deposited GBP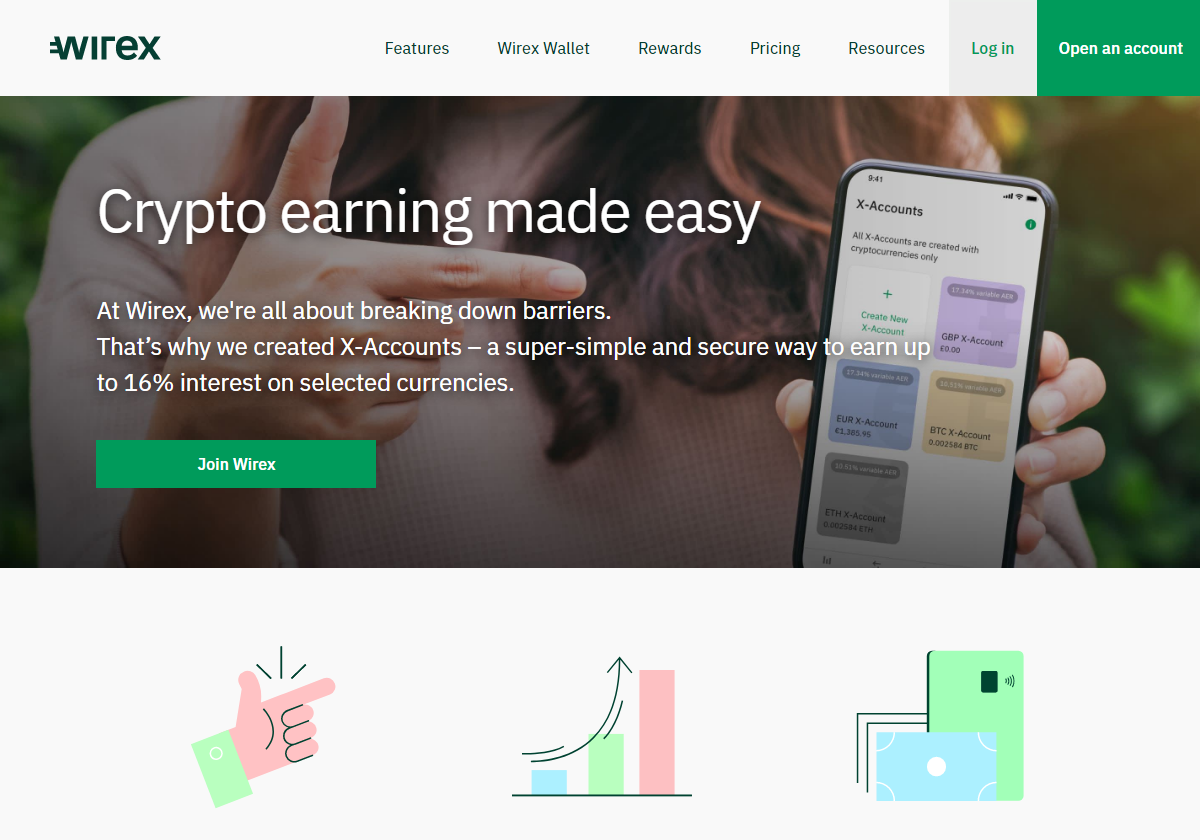 Wirex is a cryptocurrency platform that allows you to trade crypto, spend it using the Wirex debit card, and earn interest on it using their 'X-account'.
Wirex generates yield for X-account users with DeFi. You can read how that works here.
As of writing,

 Wirex offers 4% interest on any GBP deposited to an X-account. You can get higher rates for choosing to be paid out in Wirex Tokens (WXT), by getting a paid Wirex membership, and by locking a large balance in Wirex Tokens.
The highest possible rate you can earn on your GBP balance in a Wirex X-account is 20% APY, but it requires holding 15 million WXT, which currently is worth over £130.000.
BTSE.com: earn 3.65% APY using wGBP lending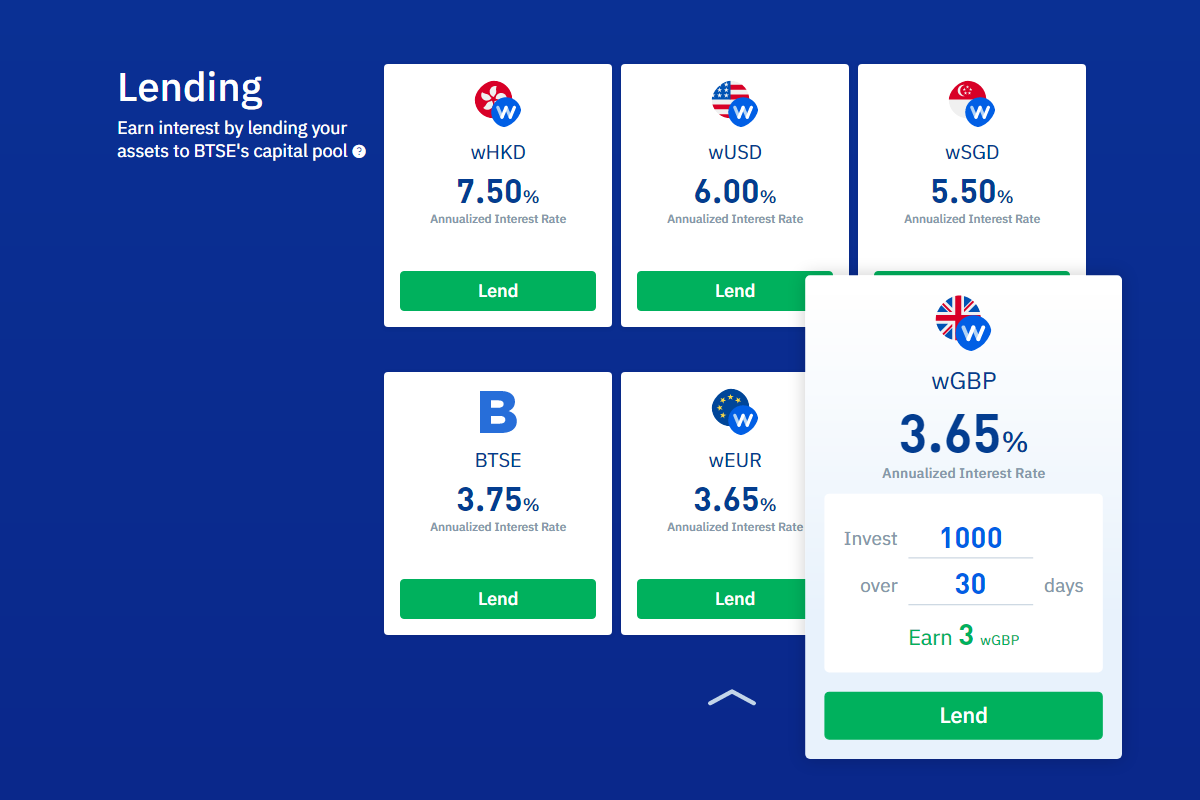 BTSE.com is mainly a cryptocurrency exchange, but also offers interest on your crypto from both staking and lending.
Deposited GBP that you lend out on

 BTSE is called wGBP, and can be redeemed 1-to-1 for GBP. Your balance will be added to BTSE's 'capital pool'. BTSE lends out fund from this pool to generate interest.
The interest paid forward to you, currently sits at 3.65% APY, with interest being paid out daily. You can redeem your GBP at any time.
Conclusion
While the amount of crypto lending platforms offering interest on GBP or GBP stablecoins is still small, there are some good options available.
The rates you can earn on them are comparable to those you can earn on USD stablecoins. So if you prefer earning interest on the same currency you use on a day-to-day basis, there's nothing holding you back from doing so.
Do you have any questions about GBP stablecoins, or earning interest on them? Let me know by leaving a comment below!